The
Bakersfield Meditation Society
offers
free
classes in Buddhist meditation, mysticism, reincarnation, karma, personal power and Enlightenment. Beginners are always welcome! There is a
Free Meditation Music CD
. Classes are held
every other Wednesday night from 7:15-8:15 pm.


Location:
Greenacres Community Center, 2014 Calloway Dr. (between Holland St. and Enger St.), Bakersfield, Ca.


2016 Class Schedule. 7:15-8:15pm. All Classes are Free

October 5, 19
November 2, 16, 30
December 14, 28

Inspire Others: Post Your Highest Moments!
Send in your highest moments of meditation, adventure, perception and photos to
info@bakemed.com
.


Free spiritual book!
Slideshow on Reincarnation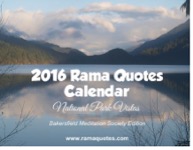 Beautiful 2016 Calendar
with nature photos, quotes from Rama, birthdays of spiritual teachers, meditation class dates and more. This calendar will help inspire you all year long.

Daily Spiritual Quotes!
twitter.com/ramaquotes
Rama/Dr. Frederick Lenz
twitter.com/buddhaquotes
The Buddha
twitter.com/lakshmiquotes
The Lakshmi Tantra
twitter.com/omramakrishna
Ramakrishna
Free Spiritual Talks
by Rama - Dr. Frederick Lenz.

More Talks by Rama - Dr. Frederic Lenz and Zazen meditation music!
Free Spiritual Teachings at
RamaQuotes.com
.