Who is Rama?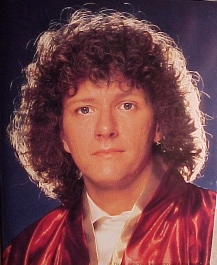 Rama - Dr. Frederick Lenz

I had the privilege of studying with Rama - Dr. Frederick Lenz for over 13 years beginning in 1982. I first came to him for his knowledge of Carlos Castaneda, mysticism, Atlantis and meditation. When Rama meditated you could feel the energy of Enlightenment permeating your being. This energy, combined with Rama's skillful knowledge and humor, would reshape me over and over again.

Over time the spiritual program evolved to include career development in order to strengthen the mind, which is a crucial part of self-discovery, and to pay our way in the world. In the West, the spiritual seeker is expected to pay her/his own way in life and not to rely on charity. Financial independence provides a lifestyle that is suitable to the spiritual seeker that includes adequate housing, education, health care, and so on.

Spiritual teachings and career development would mean nothing without Rama's integrity and perfect intent towards everyone he met. In all situations during the time I studied with him, he showed each student what that student needed, combined with integrity, humor and love. There were no exceptions. It was this strength of character that provided the level of trust that allowed me to follow his teachings and recommendations with acceptance and enthusiasm.

I guess I didn't notice how many subjects Rama taught to us - including computer science, martial arts, scuba diving, dancing, and literature, to name a few, that I didn't notice how fast the time passed.

I believe that part of Rama's legacy was how to develop a spiritual lifestyle that embraced both spiritual practice and a pragmatic understanding and involvement in worldly life, each strengthening and evolving the other.

There was no dichotomy - the spirit vs. the material world, good vs. bad, or right vs. wrong. Rather, there was a recognition that Enlightenment could be pursued/integrated by perfecting the many sides our being; the spiritual, mental, emotional and physical - and be very happy along the way.